About Co-Founders
Nolan and Kayla Gajdascz are the driving forces behind Mental Houseplants™ LLC, a company dedicated to spreading the benefits of indoor plants on mental health and wellbeing. Their passion for this venture is rooted in personal experience and a deep understanding of the impact indoor plants can have on one's life.
Kayla's love for indoor plants began with just two - a cat palm and a golden pothos - and over time, her collection grew and so did her appreciation for their positive impact on her mental and emotional wellbeing. Today, her thriving collection of over 80 indoor plants in a single-bedroom apartment showcases her expertise. Nolan, inspired by Kayla's experience and eager to learn more, delved into research and discovered the compelling connection between indoor plants and improved mental health and wellbeing.
Together, Nolan and Kayla saw an opportunity to make a difference and founded Mental Houseplants. As partners in both life and business, they are combining their unique experiences and passions to create a community that supports and encourages each other, along with the positive impact of indoor plants. They aim to raise awareness, break down stigmas, and create a more positive and inclusive world.
At Mental Houseplants, Nolan and Kayla aim to provide customers with not just healthy plants, but also a supportive community and valuable resources to help them thrive. They are committed to delivering the best possible experience and making a lasting positive impact, one plant at a time.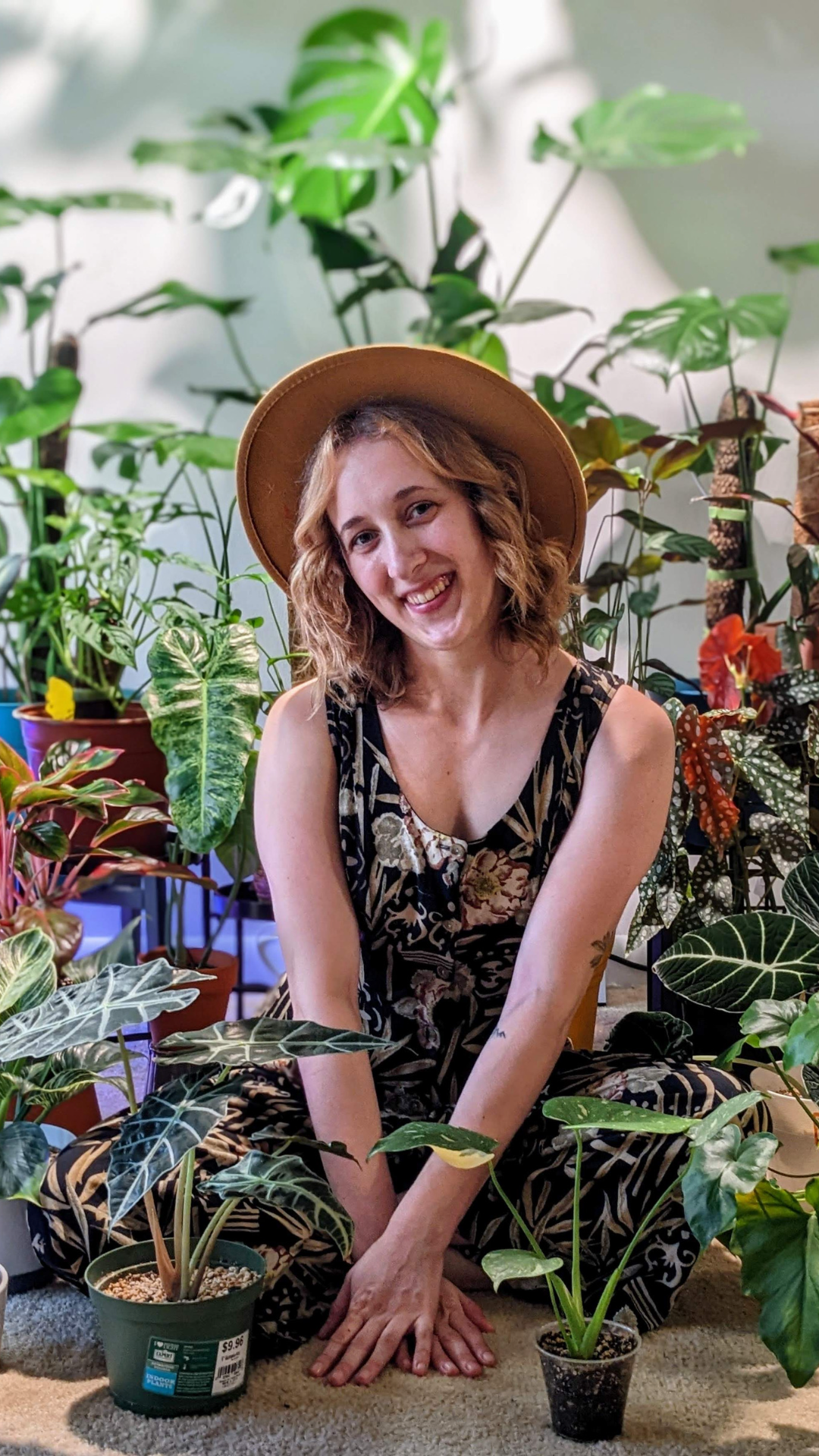 Kayla Gajdascz
As someone who has personally struggled with mental health, including ADHD and other diagnoses, as well as someone who endured childhood trauma, I have found that caring for plants has had a profound positive impact on my mental health and well-being. Through my own experiences, I discovered that plant care can help improve mental health, increase mindfulness, and boost confidence.
I am passionate about sharing my personal story and the benefits of indoor plants with others, with the goal of inspiring and supporting those who may be struggling with their own mental health journey. I believe that with determination and self-care, anyone can overcome life's challenges and achieve their goals. Together with my husband, Nolan Gajdascz, we are dedicated to building a community around Mental Houseplants, providing support and sharing tips on plant care and overall wellness.
Discover your path to mental wellness, one plant at a time!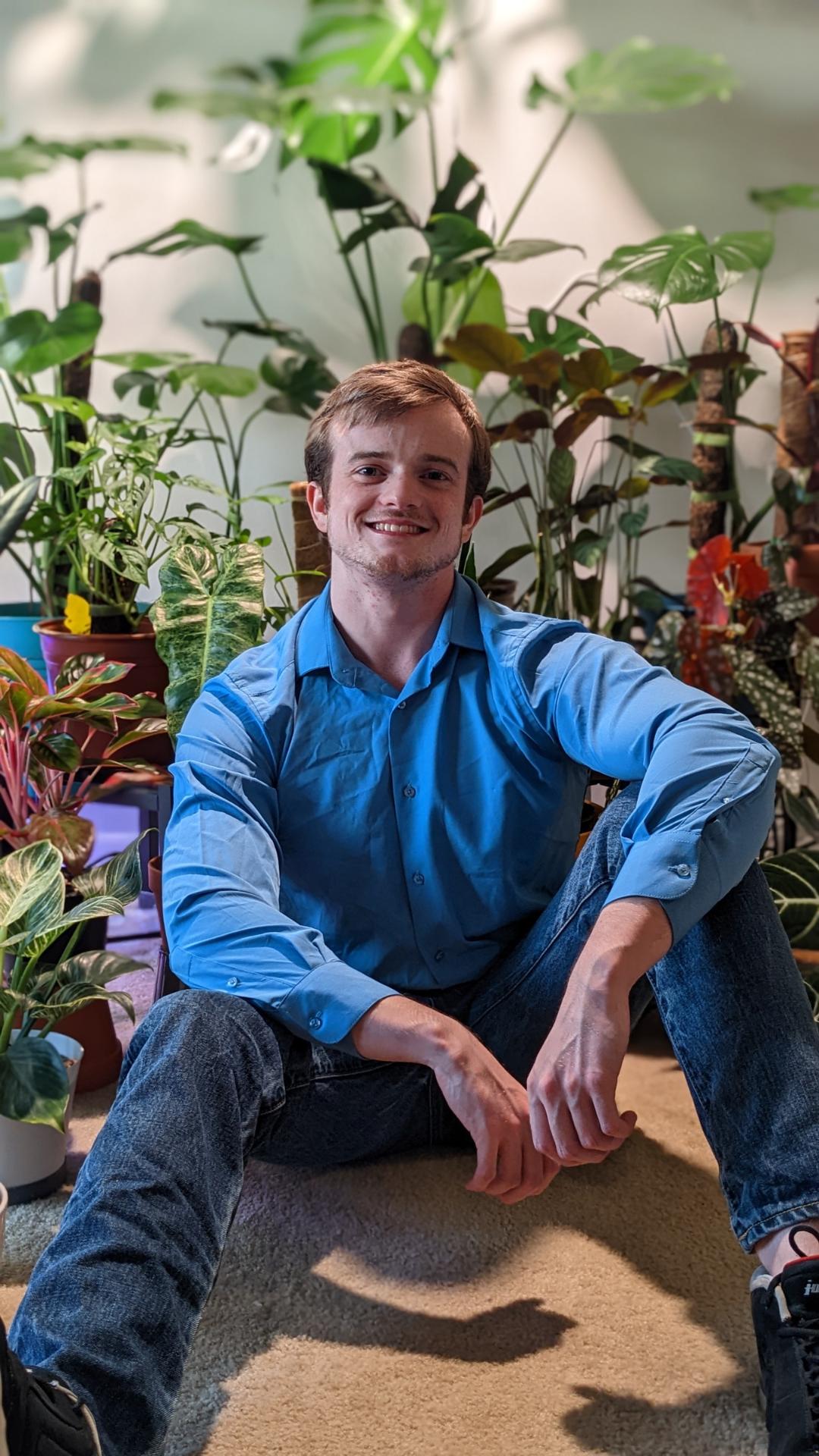 Nolan Gajdascz
After facing traumatic experiences in my youth, I struggled with feelings of uncertainty and self-doubt. But at 19, I made the life-changing decision to seek therapy and work on my personal growth, which led me to discover the power of mindfulness. Through therapy and perseverance, I was able to achieve goals that once seemed impossible.
I pursued my passion for fitness and became a personal trainer, and later went back to school with the encouragement of my wife and best friend, Kayla. With dedication and hard work, I graduated with a Bachelor's of Science in Information Technology, achieving a 3.81 GPA.
Along the way, Kayla introduced me to the amazing benefits of owning and caring for indoor plants. This sparked my interest in researching their potential to improve mental health and wellbeing. Together, we created Mental Houseplants, a company dedicated to making an impact in the lives of those who care about their own, and others, mental health.
Meet Our Furry Assistants!
Patch

Age: 8

Breed: American Bulldog / Stafford Terrier
From: Rescued from Florida
Personality: I am the big lover. I could be kissed and cuddled all day long. Snuggin' up with dad is my favorite place to be. When I'm not cuddling, I love to chew my bones and destroy all the toys.
Favorite Plant: Monstera deliciosa like mom! I've been known to take a few sniffs of them here and there. My wagging tail sometimes whacks the plants but otherwise I don't bother much with the plants like a good boy.

Jasper

Age: 4
Breed: Australian Cattle Dog / Catahoula Leopard
From: Rescued from Arkansas
Personality: I'm a deaf, epileptic, goofy boy. I'm clumsy and not good at catching balls. I may not understand the concept of fetch, but I love to run alongside my brothers anyways. I'm thankful I have brothers because I get scared when Mom and Dad have to leave. They make me feel safe!
Favorite Plant: All of them! When I think mom isn't looking, I love to stick my long snout in them and take big sniffs.

Rupert

Age: 4

Breed: ??? / Stafford Terrier
From: Rescued from Salem Massachusetts.
Personality: I'm an anxious mommies boy. If I haven't known you awhile then I will be nervous around you. My favorite place to be is home or at the baseball field where I can run and run and run! I jump up and down like a bunny when I'm excited, especially for treats. Tennis balls and squeaky toys are the best!
Favorite Plant: Snake plants! I like that they are sturdy because I've accidentally knocked them over when playing with my tennis balls.
Check Out Our Favorites & Find Your Own
Plus, you'll be supporting the National Alliance on Mental Illness!